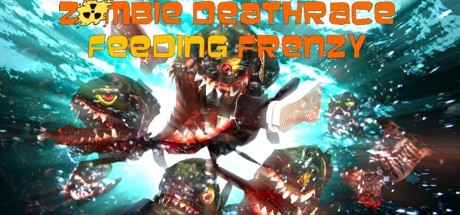 Players: Single-player. Multi-player. Online Multi-Player. Steam Achievements. Steam Workshop. Stats. Includes level editor.
Tags: Action. Indie.
System: Windows. VR Supported.
51538551
1 hours
0 recent

Zombie Deathrace Feeding Frenzy is an immersive and addictive arcade style game in an aquarium setting, complete with zero gravity! Play against AI or against your friends on dedicated servers, it also features VR support! The environments are beautifull
62712815
0 hours
0 recent

where musics feeding Frenzy and Not Online ???
52152867
0 hours
0 recent

[h1]Experienced on the Oculus Rift with Touch Controllers[/h1] Is it me or are all Oculus exclusives, that are only on the Steam store, just plain bad (except Monstrum)? Well, looks like I wasted .99 cents to find out the answer. Zombie Deathrace Feeding