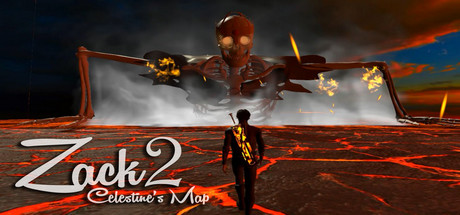 Players: Single-player.
Tags: Action. Adventure. Indie. RPG.
System: Windows.
91020636
1 hours
0 recent

Por si el vídeo de presentación -que encima ya sabéis que suelen estar montados para lucir y ocultar defectos....JO-DER- no os lo ha dejado claro, os lo digo yo con palabras ¡HUID RÁPIDO DE ESTE MALDITO JUEGO! Y que vale doce pavos y medio, la madre
90483452
0 hours
0 recent

Zack is back baby!
138961205
0 hours
0 recent

走っても歩いても移動速度が同じだったり、上に出るヒントメッセージが表示されなくなるバグがあったり、キャラを動かすだけでストレスになるくらいゲームはひどい出来なのでプレイす
110320455
0 hours
0 recent

Malheureusement à peine le jeu lancé que celui-ci fait apparaître des bugs. Le tutoriel est digne d'un jeu Prototype des débuts des jeux en 3D. Le jeu est incompréhensible et le système de jeu se bloque à chaque mouvement de plus la course est à l
94039556
0 hours
0 recent

Man this game would really be cool if I could drink a potion without being sent into an infinite loading screen
93287967
0 hours
0 recent

This game has no redeeming qualities whatsoever. It should be avoided at all costs. The fact that this is Zack 2 should terrify any parent with the though that their child may have been subjected to a Zack 1. Everything runs via the keyboard, and mouse.